Multiplicidade
Parque Large, Rio, Brazil
Rio De Janeiro 2013
Live Cinema Gary Stewart
Percussion Domenico L
Mix Jaoa Brazil
dis.so.nance
Tate Modern Tanks, London, UK
Storyweir
Hive beach, Bridport Arts Centre, UK
more info
Mission to the Land of Misplaced Memories
Tate Britain
Wednesday 11 – Sunday 15 February 2015
10.00–18.00
Installation Gary Stewart and Trevor Mathison
Anamnesis and her Sonic Crew have lost their way.
Memory gaps confuse their ships co-ordinates while ghosts of misplaced memories leak from government archives. Countries are suing Britain demanding the reparation of their own memory banks and the crew has been guided back to Tate by a trail of sugar. In the hope of getting back on course, the crew plan to dock the SS Sugar Ship to discover the truth behind the secrets that have kept them drifting through space and time.
Over five days Anamnesis and her crew will collect and sonically re-master the memories of invited experts, gallery visitors and the building itself. Visitors are invited on board the SS Sugar Ship to participate by joining the discussions, retrieving their own lost memories and contributing their recollections to the sonic data bank.
Will this re-tune the crew's instruments or create more memory holes?
Gaylene Gould and WriteTalkListen/ dubmorphology
A collaborative team using research and performance, sound and visual installation to explore how culture and history shapes our intimate memories.
Encounter
October 2010
Fondation Clement, Martinique WI
Installation Gary Stewart and Trevor Mathison

History is unmade by way of three interconnected projected, interactive and sonic installations that together interrogate the different forms of historical and contemporary encounters with Martinique through the exploration of historical artefacts, ephemera, photographs, everyday objects and recently filmed video and sound recordings.

Marcos Lora Read, Alex Burke, Thierry Alet, Christopher Cozier, Anna Lee Davis, Tirzo Martha, Oneika Russel, Ebony G.Patterson, Tony Monsanto, Ingrid Pollard, Gary Stewart and Trevor Mathison, Polibio Diaz.
Kosmica 3 Yuri's night
Arts Catalyst, London UK April 2011

Live electronic set Trevor Mathison and Gary Stewart

As Dubmorphology Trevor Mathison and Gary Stewart perform a live electronic set and present an audio visual tribute to the first man in space as part of a worldwide celebration of the 60th anniversary of Yuri Gagarin's flight. A special Kosmica, monthly social galactic gathering programmed by Nahum Mantra and endorsed by ITACCUS, the International Astronautical Federation's Committee on the Cultural Utilisation of Space. Part of a new series of galactic gatherings for earth-bound artists, space engineers, performers, astronomers, musicians and anyone interested in exploring and sharing space in original ways.

Each month Kosmica brings together the cosmically curious and culturally quirky space community for a social mix of art–space programmes - a film screening, performance or live concert with a short presentation, talk and debate about alternative and cultural uses of space.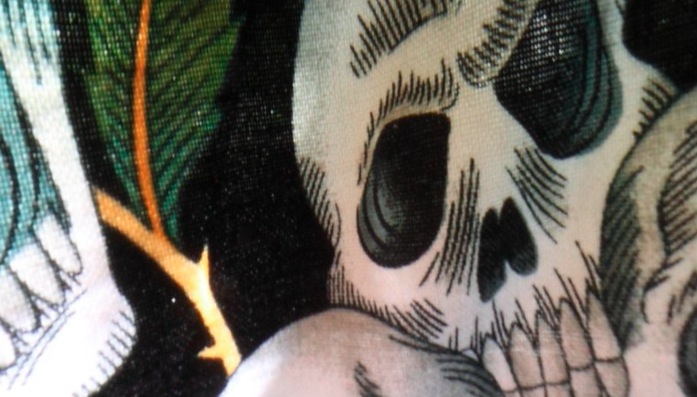 Text in Context
Projects